You may have noticed you aren't seeing as many tweets from me. Not only that, you aren't seeing tweets from many of your favorite Twitter naughty girls. It seems rather fishy. It's not because we have all stopped tweeting. We are still tweeting. We were affected by a recent Twitter update that automatically enabled "Safe Search" for all users. So, if you typically view my tweets on a mobile device such as a tablet or mobile phone, you won't be able to see the content I tweet.
So, to help my Twitter followers, I have put together a step-by-step guide to assist you in disabling this feature. That way you will be able to view tweets again. If you have any questions please, leave a comment.
Follow step-by-step below: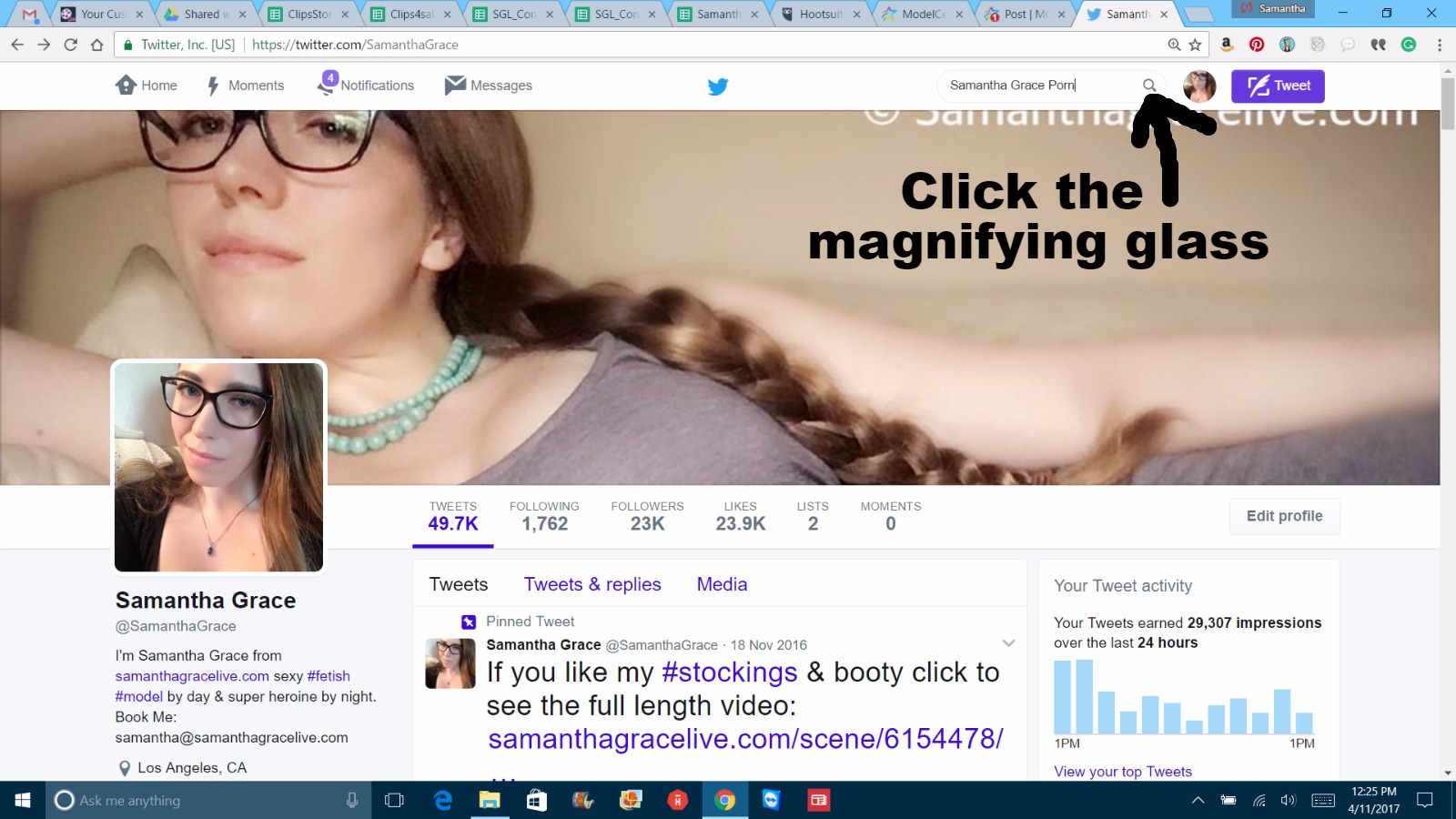 Click the magnifying glass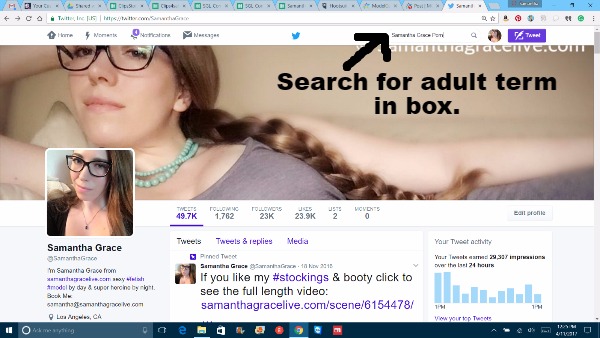 Search for an adult term like I did with "Samantha Grace Porn" in the box.
Allow the page to load. Click on the three horizontal dots.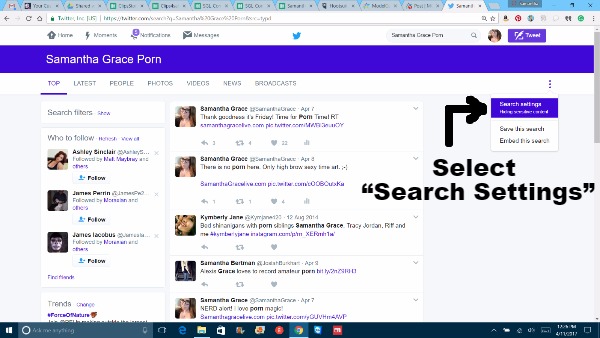 Select from the options "Search Settings". It will be the first option on the top. It will highlight when you have selected it.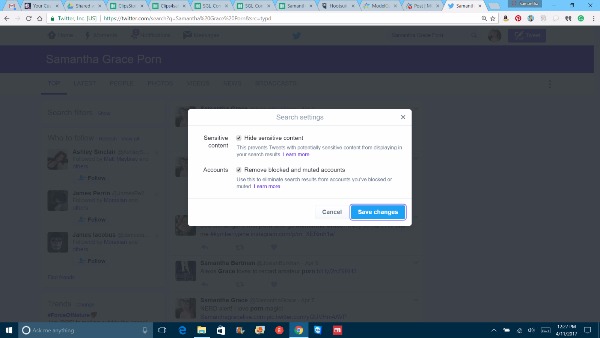 This window will come up.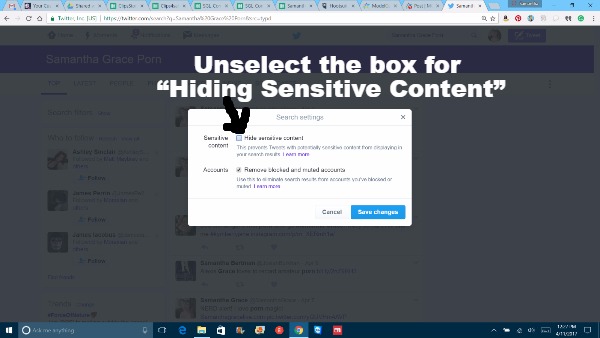 Unselect the box for "Hiding Sensitive Content".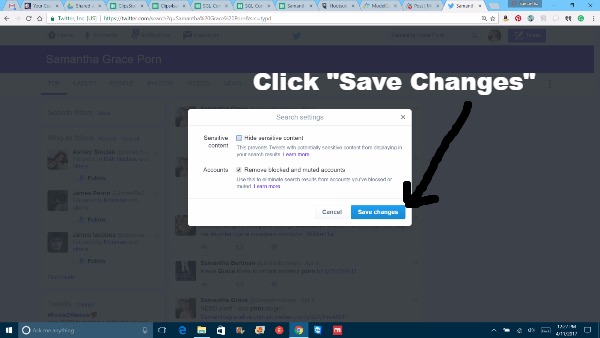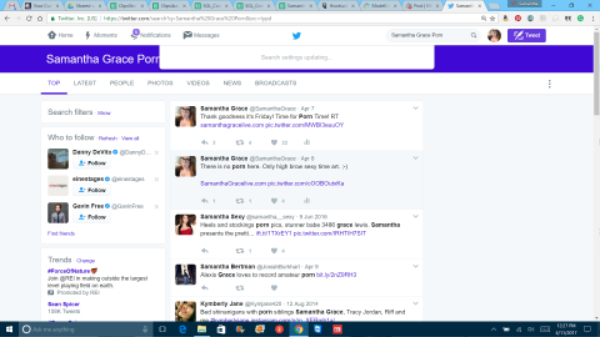 Give it a moment to load while updating the search settings.